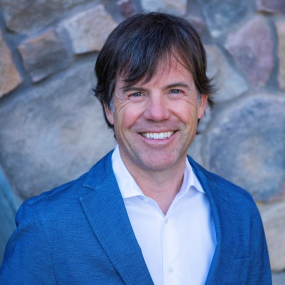 Chief Happiness Officer
Bruce represents investors who finance solutions to critical social and environmental problems. His clients consist principally of family offices and private foundations. He also regularly advises investment fund sponsors and grassroots community finance organizations. Consistent with his belief that we must fundamentally change our economic systems to realize just and sustainable societies, Bruce actively supports innovative projects that seek to establish new economic and social paradigms.
Starting in 1998, Bruce spent more than a decade representing clients in the technology and biotechnology sectors. In 2009, a reimagined career led Bruce to begin his work in transformative finance and business. Bruce's rich professional life has included exposure to an extraordinarily broad range of organizations and transactions across six continents. He has worked with startups in the Global South as well as prominent multinational companies, and his transactional experience spans early-stage financings to initial public offerings and other public and private "exits."
Outside of his legal practice, Bruce finds his greatest joy in being a father. He maintains a leadership position on the board of the Thich Nhat Hanh Foundation, and he helps to facilitate mindfulness retreats and meditation groups. Bruce spends as much time as possible outside, especially trail running, biking, and sliding down snowy slopes.